Beaujolais nouveau 2018 vintage the wine selection !
08/08/2018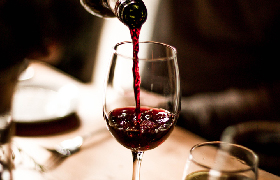 The reservation period for the Beaujolais nouveaux starts in one week !
Thanks to ideal weather conditions, the Beaujolais cuvées are growing smoothly since January. 
On the 27th of June 2018, the brunch closure has been reached, like in 2011, a year where the Beaujolais vintage had been classified as "exceptional".
This good growth comes from an ideal rainfall and plentiful sunshine.
Six days, instead of 10 in general, were enough to conclude the flowering cycle.
Then, a very early vintage can be expected for 2018 in the Beaujolais.
If no major climatic hazards occur, the grape harvest season should begin from the first days of September.
Source : lyonmag
SDP Rungis suggests 10 cuvées selected and reserved especially for you to please everyone : 7 Beaujolais, 2 Beaujolais Villages and 1 rosé.
Don't hesitate to get in touch with your salesman who will present you the wines.