Celebrate Easter with organic products !
11/04/2019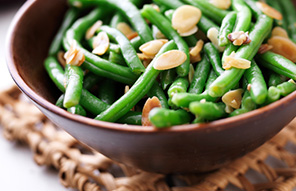 When we think about Easter, we think about chocolate, meat and green beens... a lot of delightful sweet and salted dishes. We meet our family to share a meal and we cook together to enjoy the moment.
But to cook a good meal you need good ingredients... organic ingredients ! We propose for the appetizer so many organic vegetable spreads, but organic salted cookies with cheese or organic breadsticks too. For the starter you can serve an organic and traditional campaign terrine. For your meal, Jean d'Audignac bio has a beautiful range of organic vegetables : flageolet been, peas and carrots, green beens, wax beens, ratatouille... a nice idea and a classic with your meat.
Try our organic risotto with porcini mushrooms so generous from La vache qui regarde passer les trains.
And to finish a small piece of organic chocolate : dark orange, milk salted butter caramel, dark sea flower...
Celebrate with an organic Easter menu !