Focus on french foies gras from south of France
11/12/2018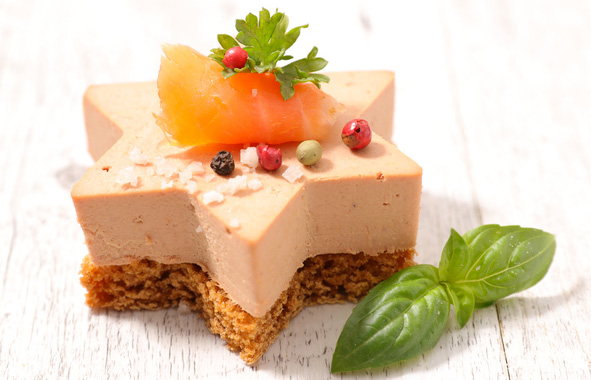 Jean d'Audignac proposes its range of whole duck foie gras from South of France.
It is just perfect for Christmas to eat a so good duck foie gras Jean d'Audignac. Discover the big and various range of whole duck foie gras : old school recipe, but flavoured foie gras too like Sauternes, Champagnes with red berries or old Armagnac.
The old school packaging reminds your grand mother's jars. It guarantees an optimal preservation and a beautiful presentation. You can find our Jean d'Audignac foie gras in different kind of sizes : 125, 170, 180 or 300 g. There are some sortiments of different tastes to try more flavours. You can propose the small one in Christmas box and the big one by one unit. More than ten different references to discover !
Trust your foie gras retailer and ask for the label South of France production. It allows to guarantee the quality of your foie gras.
Do you want a complete Christmas package ? Don't hesitate to propose our small toast special foie gras, our gingerbreads 15% honey (nature or fig), or our confits (fig, onion, onion with summer truffle, shallot, fig with nuts from Perigord, black cherry, Espelette pepper, Sauternes, rose petals, violet, and our organic onion confit and organic fig confit).
You can see the whole references on your Private account.