Our label Made in France !
11/06/2018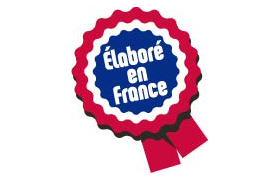 To make the visibility of our French-made products easier, we created a blue, white, red stamp "Elaboré en France" (Made in France) for our four grocery brands : Jean d'Audignac, Jean d'Audignac Bio, Les Impeccables and Boucherie Française.
This stamp gives a clear and readable communication to which the consumer is sensitive. 
Find more than 200 references with this distinction on your private account.