Sweet or salty, ORGANIC food takes its place in every part of the meal​
13/09/2018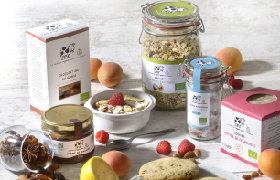 ORGANIC products are trendy and consumers are paying more attention to the product quality when buying. This is why SDP Rungis is developing its ORGANIC product ranges, from aperitif to dessert !
On one hand, we created last year Jean d'Audignac BIO, a gourmet products brand.
On the other hand, we have been focusing on partnerships with manufacturers who share our values and expectations regarding taste and innovation.
You can discover all our ORGANIC products on your private account on www.sdprungis.fr.