Sweet's Spread
01/01/2019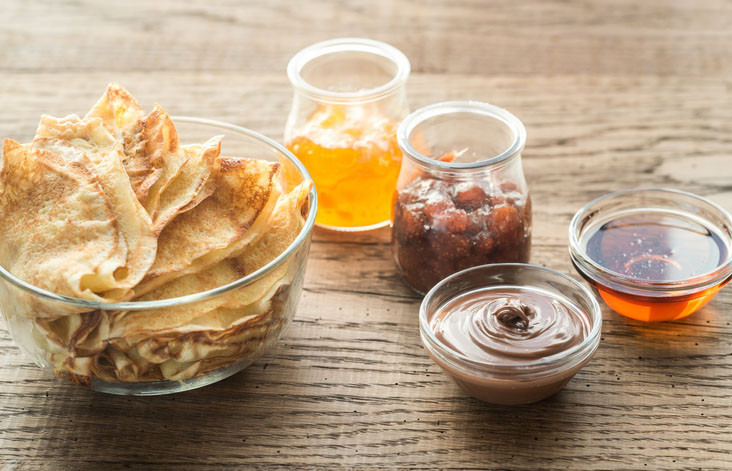 The "crepes" day is coming. Don't hesitate to propose some of our delightfull jams, our organic honeys or our so delicious spreads with hazenuts without palm oil.
SDP Rungis, your retailer of jams, honeys and spreads can help you to develop a beautiful range of sweet's spreads. With our fruits cooked in cladron, you can satisfy all kind of tastes : the traditional straberry, raspberry, blueberry, apricot or citrus mix, the exotics with the coconut, mango, pineapple-kiwi, or the so sweet apple with salted butter. Jean d'Audignac proposes more than 30 references. We have 7 organic references too : Pear with vanilla and 6 other best sellers of the traditionnal version.
Do you want some honeys ? Canto proposes a complete range of honeys in jar 350g. The last new refernce coffee tree honey is very sweet with a strong taste, it can surprise your customers ! You can find organic honeys Jean d'Audignac too and honeys from France.
Don't forget our spreads with hazelnuts (without palm oil), youngests love it ! Try our milk with crispy caramel spread, it is just delicious and creamy.
Happy crepes day from SDP Rungis and Bon appétit !
Connect you on your private account to discover the whole range of sweet spreads (Fruits and jams and Chocolate families).