Berthe product range to rediscover the real taste of the sea !
13/09/2018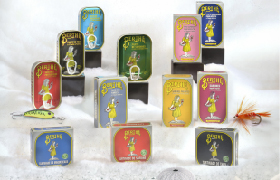 In addition to its famous red tinned sardines box with olive oil, Berthe, the authentic Portuguese brand of high-end canned fish, is expanding its product range with eleven new delicious recipes.
To taste absolutely : aperitif formats (mini sardines or mini mackerels with olive oil, spreads), sardines and fillets with original tastes.
You can discover the range on your private account on www.sdprungis.fr.