Organic crispbreads La chanteracoise
11/02/2019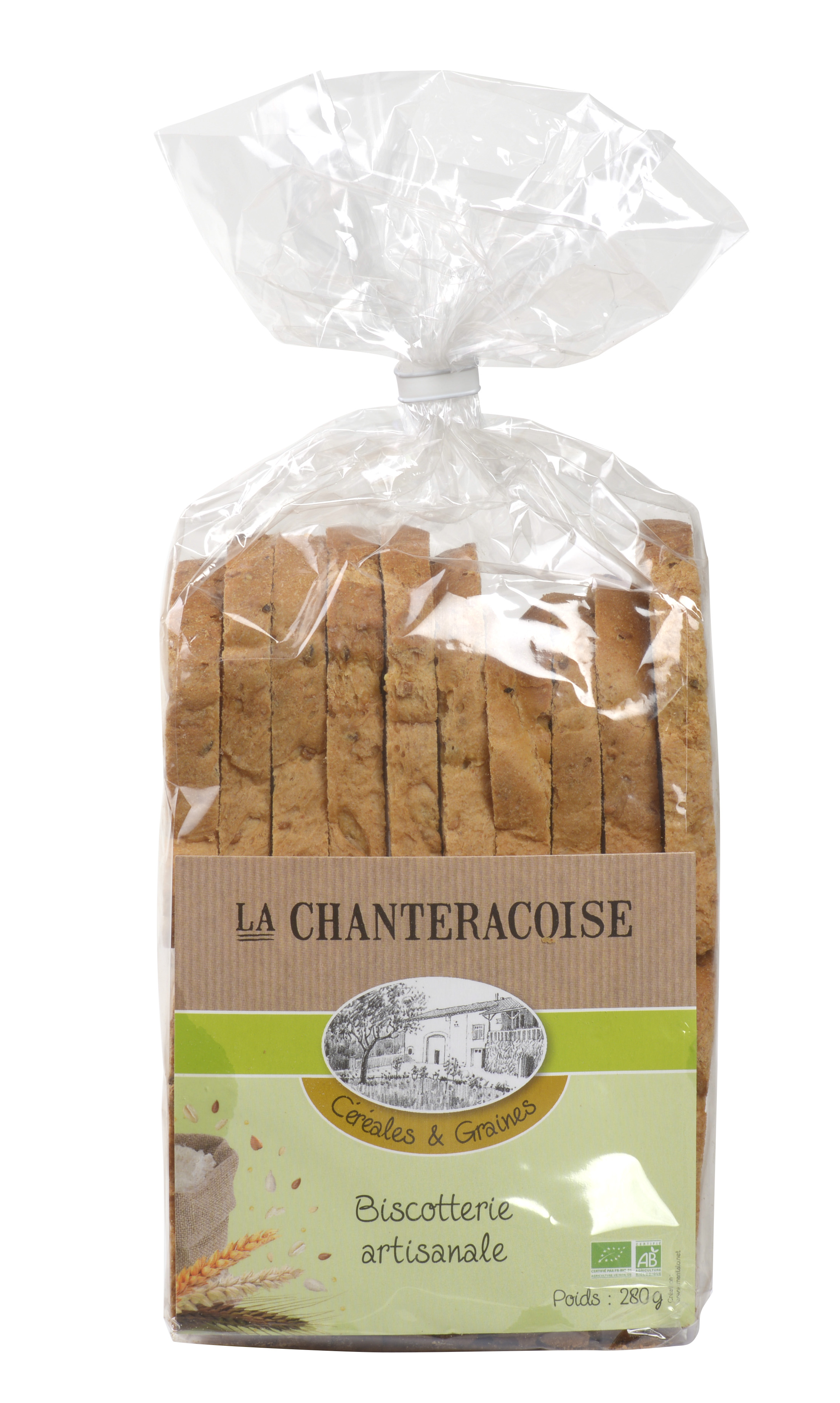 La Chanteracoise is the last handmade cripsbreads factory in France, which makes its crispbreads with a traditional recipe and a recognized know-how. The factory is located in the small town of Saint Germain du Salembre.
The crispbread has been successfull during the first worldwide war : bakers invented the crispbread to rise the time of conservation fo the bread.
Since the 1930s, the know-how of the recipe is still transmitted to next generation. Some bakeries became specialists, it the first handmade crispbreads factories.
To answer the demand, La chanteracoise has been in created. But other factories disappeared with years because of industrialization of the market.
This recipe of organic crispbreads contains cereals and seeds. We like the flour from Poitou (made in France) and the use od coconut oil. The crispbread is 100% natural, it is crispy and well roasted.
We cab appreciate the label in paper too.
Available in our range of cirspbreads : recipes sugar free, with chocolate, traditional, with cereals... and croutons.