Organic extra-fine handpicked beans
11/04/2019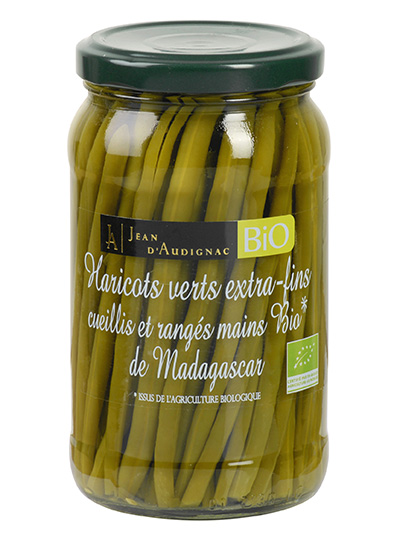 Jean d'Audignac bio proposes new references from organic agriculture. The extra-fine handpicked green bean is a best seller of delicatessen products.
Beans from Madagascar are handpicked for a visual aspect in jar. It is premium quality.
3 references available : organic green beans 37 and 72cl, organic wax beans 37cl.
 
And don't forget our other organic vegetables : organic flageolets beans with salt from Guerande, organic extra-fine green beans, organic extra-fine peas and carrots, organic ratatouille with vegetables made in France, organic bean sprouts, organic chickpeas.