Fall in love with an organic gourmet aperitif
09/05/2019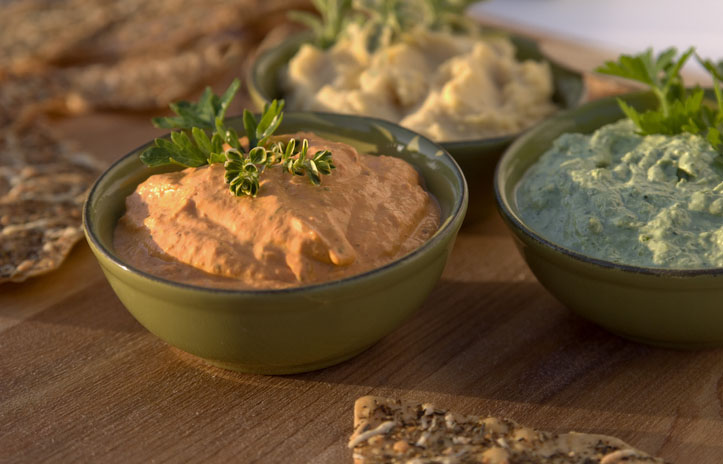 The aperitif is a special time to share. It is friendly and you want to please your guests. When the sun comes up, offer an organic gourmet aperitif universe composed of classic aperitifs and innovative and original flavours.
Jean d'Audignac bio presents its 3 new 100% organic vegetable spreads. We find the traditional hummus to decorate with olive oil but also bold recipes such as balsamic vinegar pepper with a disconcerting sweetness in the mouth and mint courgette that brings a very pleasant note of freshness. Our aperitif spreads La vache qui regarde passer les trains with the latest exotic creations : curry lentils, Mediterranean lentils, green olives and pesto or vegetable beetroot. 12 unique and colourful flavours !
Spreads or dippers with crispy Pizza croccantina in olive oil, rosemary or tomato oregano. And to finish, an organic breadstick with olive oil and sesame.
Discover all our new products in your private area or contact your sales representative.