The growing success of artisanal organic biscuit factories
09/06/2020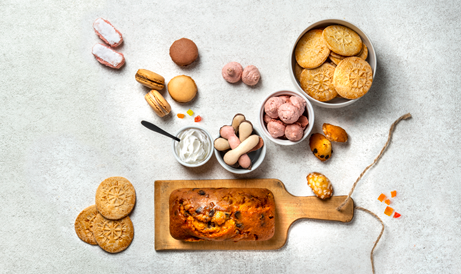 The French are greedy : proof of this is that more than 9 kg of biscuits per inhabitant are consumed each year. Not a very surprising figure for a country that has more than 80 categories of biscuits and cakes. If the industrial biscuit factories are experiencing difficulties, particularly due to the "sugar bashing" of recent years and the desire of consumers to eat healthier and more local food, it is the artisanal biscuit factories, and more particularly the organic artisanal biscuit factories that are doing well. Focus on a growing market.
 
The biscuit market in figures
 
In France, the consumption of biscuits has been stagnating or even slightly declining for several years. The biscuit market now represents more than 2.2 billion euros and while sales volumes on the biscuit market are declining, artisanal organic biscuits seem to be the only development opportunity for this sector.
According to Nielsen, from 2010 to 2019, despite a decrease in the frequency of purchases, the value of cookie sales increased by 10 per cent. Manufacturers have understood that, faced with the drop in consumption, they had to move up the range and offer products in line with the French people's desire to eat organic and in an eco-responsible way. In 2018, the market for artisanal biscuits thus grew by 17%. An increase fuelled by organic biscuits, which are nibbling away at more and more market share every year.
The organic artisanal biscuit market
 
In the first half of 2019, the French organic biscuit market grew by 22%. This double-digit growth is mainly benefiting artisanal and regional biscuit manufacturers: they offer more authentic cakes, meeting strong consumer demand for natural ingredients of local origin, clearly identified, and simpler, but still tasty recipes.
 
Consumers are sensitive to the products offered by organic biscuit factories: healthy and natural biscuits, without artificial colourings or preservatives. The ingredients are carefully selected from local suppliers and the regional biscuit makers know how to make the most of their know-how based on recipes of yesteryear. Organic and regional products are increasingly popular with consumers, who are attached to the authentic and natural character of the food they buy. Even if they have to pay more, it is quality that is above all sought after: a godsend for artisanal biscuit makers who, with the organic niche, have great prospects ahead of them!