Titre en-tête

Your wholesaler selection
Biscuits
Visuel Mosaïque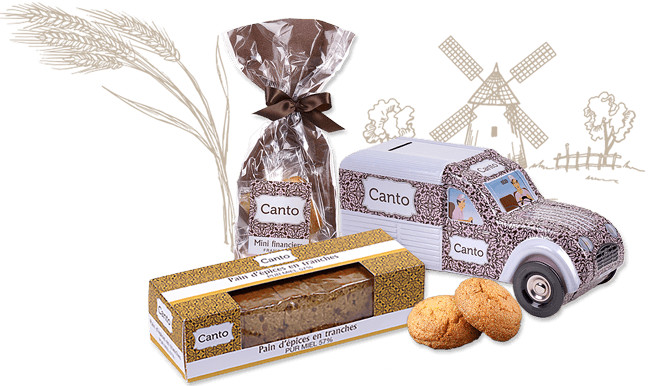 Contenu
Our selection
Whether you want them crunchy, soft or crisp, our wide range of biscuits is perfect for all kinds of occasions and tastes.
Citation accroche
Don't miss a single crumb!
Titre gamme

THE ADVANTAGES OF THE RANGE

ORIGIN
Most of our Canto biscuits are made in France.

OUR SPECIALITY
From Breton gateaux to French-style mini-toasts, waffle biscuits, Italian cookies or Belgian speculoos, our biscuit selection brings together all the finest specialities from around the world.

DISTRIBUTION
We're the proud exclusive distributors of Fossier products in stores.
Titre produits phares

Discover our products
PINK BISCUITS FROM REIMS

FOSSIER

175 g

HONEY NONNETTES STUFFED WITH ORANGE

CANTO

200 g

MINI-FINANCIERS ALMONDS

Canto

150 g

PURE BUTTER CHERRIES CAKE

Canto

350 g

PETITS BEURRE PURE BUTTER

Canto

350 g