Suscribe to our newsletter
28/12/2017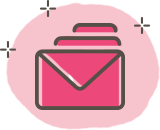 Dear reader,
Au fil des saveurs allows to us to keep in touche with you and to keep you inform on next events like exhibitions, events, new books...thanks to the entry Now.
We will put forward The flavour of the month, which could be a new product or a seasonal one.
Interesting read proposes an external article which looks interessant for you and your market. The final section concerns The Stephane's word, our Manager's editorial.
To subscribe to our Newsletter, enter your email adress in the footer and click on Ok. For members of private account, you can download it in the Newsletter's section.
Hope to see you there !
The SDP Rungis Team