Table olives : focus on the origins
11/06/2019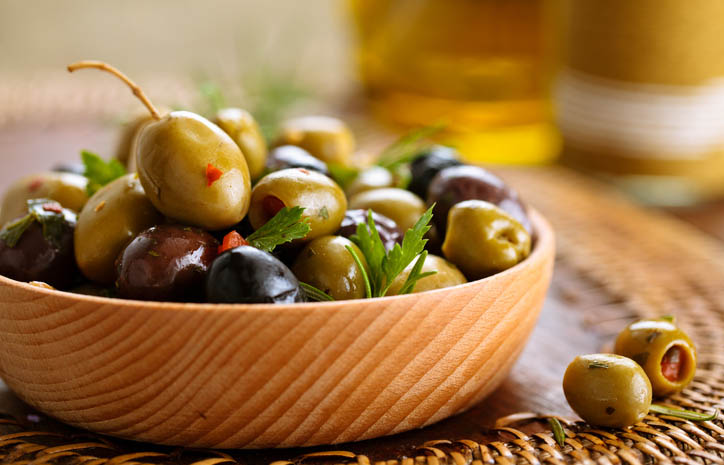 Olives are a summer product that can be eaten on sunny days. Some prefer them green, others black, with or without stones... a brief overview of our range of tasting olives.
The origin of the olives is very important. Jean d'Audignac offers his range of French olives : Picholine and Lucque, the two largest French productions. Picholine has an elongated shape, a long and thin stone, an abundant and crisp flesh, a brilliant green colour that makes it an essential aperitif. As for Lucque, its slightly crescent-shaped moon shape and fleshy texture make it a rare and highly appreciated olive for gourmets. For the flavoured version, go for the broken basil Picholine.
Greek olives are also excellent, especially the black Kalamata olive from Iliada. Its particular flavour makes it one of the most sought-after olives. Of an incomparable quality the Kalamata olive has its place on our tables. In the same collection, you can also find green olives filled with garlic and almonds.
Finally, for those who are looking for organic olives, "The cow that watches the trains pass" recently brought out its organic olive from Aragon, a region of Spain.
All our range of olives is to be found in your private area.