Titre en-tête

Your wholesaler selection
Alcohol-free beverages
Visuel Mosaïque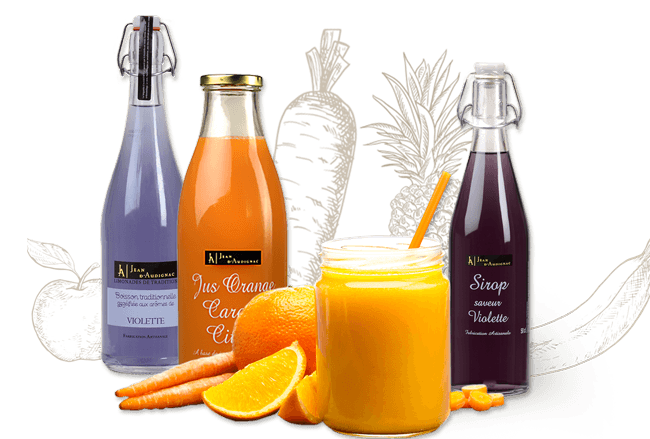 Contenu
Our selection
Our range of cold sparkling or sweet drinks includes fruit and vegetable juices, lemonades and syrups.
Citation accroche
A cooling dose of freshness comes guaranteed!
Titre gamme

THE ADVANTAGES OF THE RANGE

ORIGIN
Our plain and flavoured lemonades are made in France using artisanal techniques.

TASTE
Fruit and vegetable juices combine to create on-trend flavours with original, delicately sweet notes.

ATTRACTIVE LOOKS
Each drink is kept in bottles with transparent labels and a flip-top (in the case of lemonades and syrups).
Titre produits phares

Discover our products
ORANGE JUICE FROM
COSTA RICA

JEAN D'AUDIGNAC

100cl

ARTISANAL LEMONADE LEMON

JEAN D'AUDIGNAC

75cl

SMALL PINEAPPLE JUICE

JEAN D'AUDIGNAC

25cl

MARMANDE TOMATO JUICE

Jean D'Audignac

100 cl

MANDARIN SYRUP

Jean d'Audignac

50 cl