CANAPE PRODUCT SELECTION

Aperitif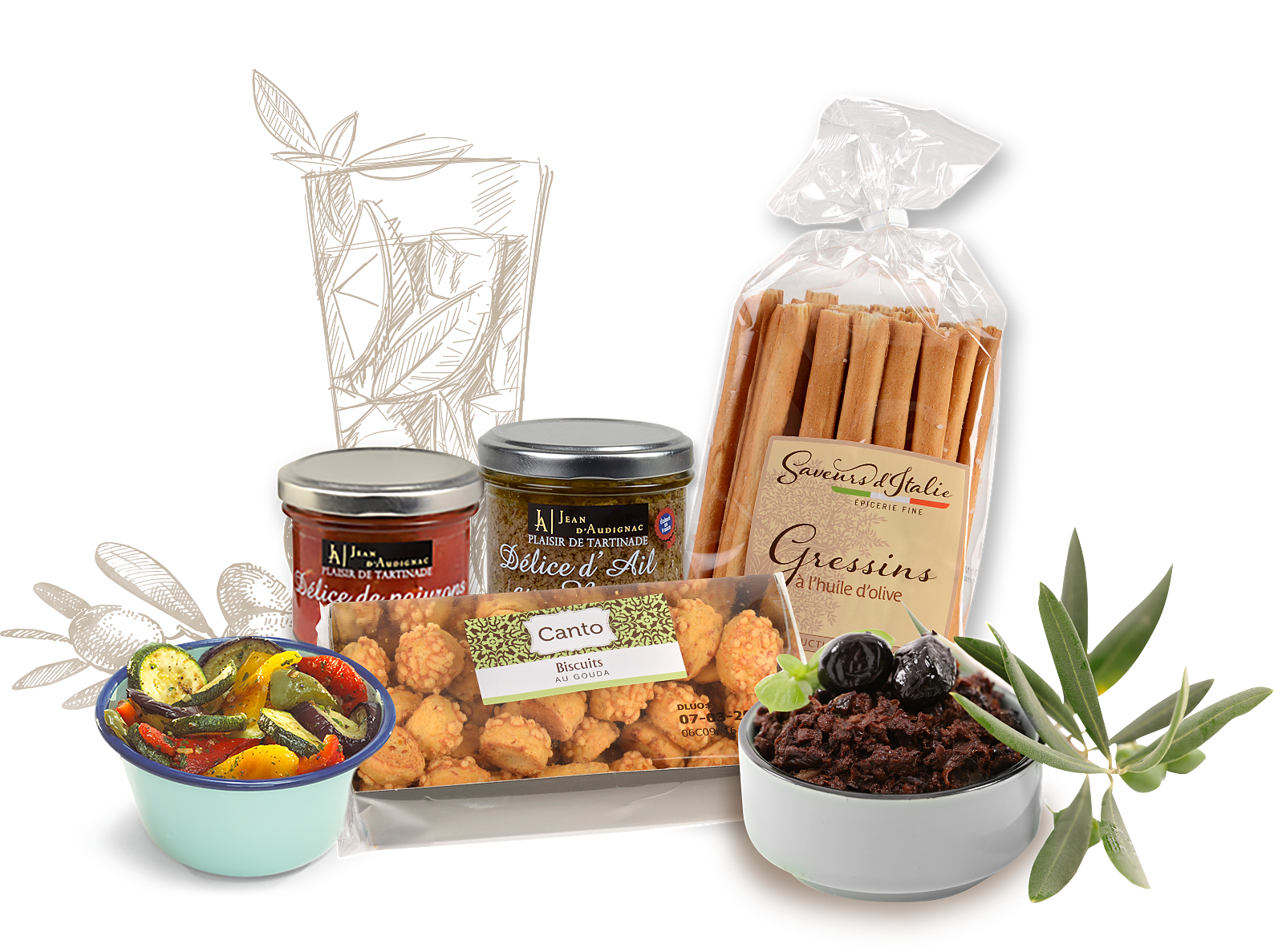 Our selection
When it's time to celebrate, we provide a wide selection of gourmet products from the French regions as well as a dedicated range of world flavours.
Let the festivities begin!
THE ADVANTAGES OF THE RANGE

origin
Our canape biscuits are mainly of French origin.

OUR SPECIALITY
Explore our culinary specialities such as our special pain d'epice "toast" and our famous Italian breadsticks!

TASTE
This selection works as well for lovers of the classics as it does for fans of new, original food sensations.
Discover our products
HONEY GINGERBREAD SPECIAL TOAST

JEAN D'AUDIGNAC

120 g

BLACK OLIVES

LES IMPECCABLES

200 g

GRILLED EGGPLANT IN OIL

SAVEURS D'ITALIE

270 g

SALTED PRETZELS

Canto

100 g