Titre en-tête

Your wholesaler selection
Bar
Visuel Mosaïque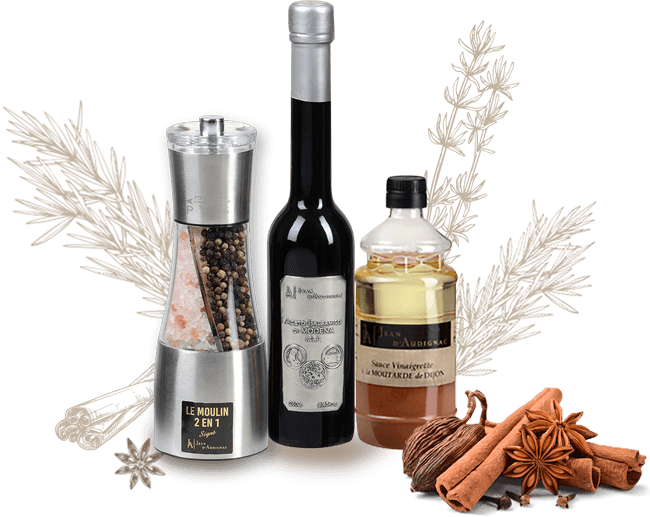 Contenu
Our selection
Get your world tour of flavours off to a good start thanks to our selection of oils, vinaigrettes, peppercorns and other spices.
Citation accroche
Just the way to add a dash of the exotic!
Titre gamme

THE ADVANTAGES OF THE RANGE

ORIGIN
We have selected the very best from each French region and the
world – there's no better way to enchant those diners looking for some originality.

OUR SPECIALITY
For a gourmet seasoning, we recommend our Modena IGP balsamic vinegar.

INNOVATION
Create a stir on table tops with crafty salt mills and oil and vinaigrette pourers, as well as unexpected peppercorn combinations.
Titre produits phares

Discover our products
MINI MILLS PINK HIMALAYAN SALT

JEAN D'AUDIGNAC

40 g

Paprika

JEAN D'AUDIGNAC

45 g

MILLS XL SALT WITH
ESPELETTE PEPPER

JEAN D'AUDIGNAC

255 g

MILLS XL BLACK AND WHITE PEPPERS

Jean D'Audignac

150 g

FONDUE BOURGUIGNONNE OIL

Boucherie Française

75 cl