Titre en-tête

Your wholesaler
Confectionery
Visuel Mosaïque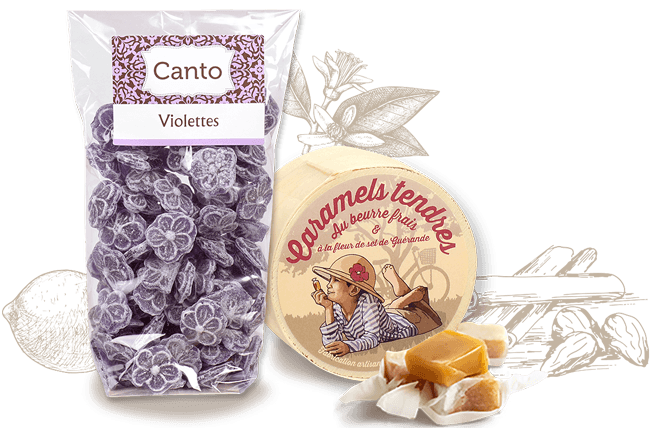 Contenu
Our selection
Rediscover your favourite childhood flavours thanks to our selection of bonbons, sugar-coated nuts, nougat, caramel and lollipops made the traditional way with unparalleled skill.
Citation accroche
A mouthful of memories!
Titre gamme

THE ADVANTAGES OF THE RANGE

ORIGIN
Most of our confectionary range is made in France.

OUR SPECIALITY
From Montélimar nougat to Breton caramels and Flavigny aniseed, each region of France has its own delicious sweet secret.

TASTE
These gourmet treats are also a feast for the eyes thanks to our deliciously
colourful vintage packaging.
Titre produits phares

Discover our products
CONE WITH CARAMELIZED PEANUTS

CANTO

125 g

FRUIT PASTES SWEETS
FROM AUVERGNE

CANTO

300 g

SALTED BUTTER CARAMEL CREAM

220 g