Titre en-tête

Your wholesaler selection
Crackers & biscuits
Visuel Mosaïque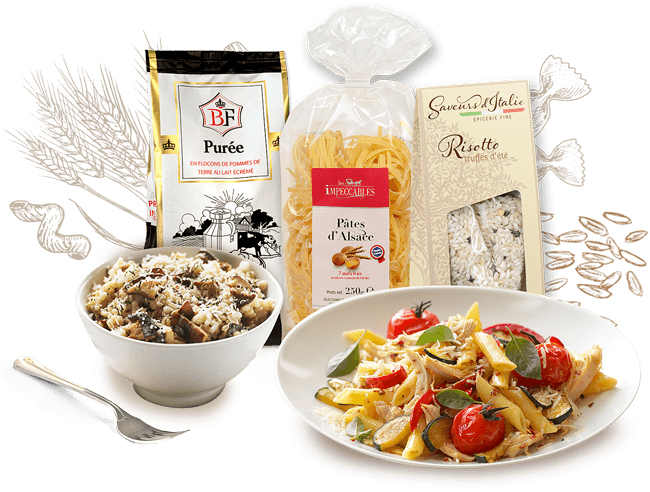 Contenu
Our selection
This essential delicatessen trio is available in our top-quality selection that brings together all the best France's regions and beyond have to offer.
Citation accroche
Every taste is catered for!
Titre gamme

THE ADVANTAGES OF THE RANGE

ORIGIN
Our selection combines specialities from France's regions (such as Alsace egg pasta) with traditional Italian flavours.

TASTE
All our products are made using authentic recipes and are preservative-free.

CHOICE
So that we satisfy every craving, our range includes plenty of deli essentials, not least pasta, crisps, risotto rice, lentils, toast breads and croutons.
Titre produits phares

Discover our products
FETTUCCE 3 COLORS
WITH EGGS

SAVEURS D'ITALIE

500 g

Anglesey Sea Salt

PIPERS

150 g

NATURAL CROUTONS

CANTO

100 g

CANTONESE RICE

Jean D'Audignac

330 g

POLENTA WITH TRUFFLES

Saveurs d'Italie

175 g