Titre en-tête

Your wholesaler selection
Fruits & jams
Visuel Mosaïque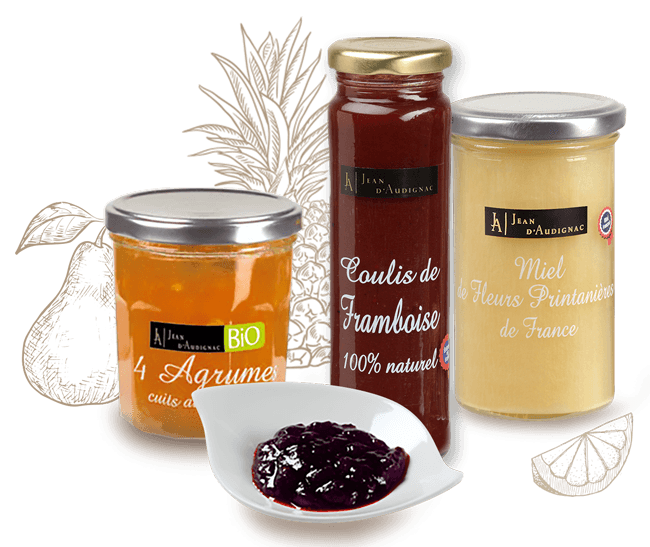 Contenu
Our selection
Fruit finds itself reinvented in a gourmet selection of jams, desserts, coulis and honeys, to the delight of anyone with a sweet tooth.
Citation accroche
The nectar of the gods!
Titre gamme

THE ADVANTAGES OF THE RANGE

OUR SPECIALITY
Jean d'Audignac jams are made the traditional way in a large pot using cane sugar.

ORIGIN
Jean d'Audignac jams and coulis are made in France.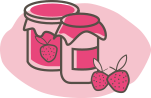 TASTE
Whether you choose French or English jams, or honeys from France's regions and beyond, take a sensory journey of the sweetest kind.
Titre produits phares

Discover our products
APRICOT STRIPS IN SYRUP

Jean d'Audignac

410 g

APPLE PUREE

Jean d'Audignac

570 g

APPLES WITH SALTED BUTTER
WITH GUERANDE SALT

Jean D'Audignac

320 g