Titre en-tête

Your wholesaler selection
Sauces
Visuel Mosaïque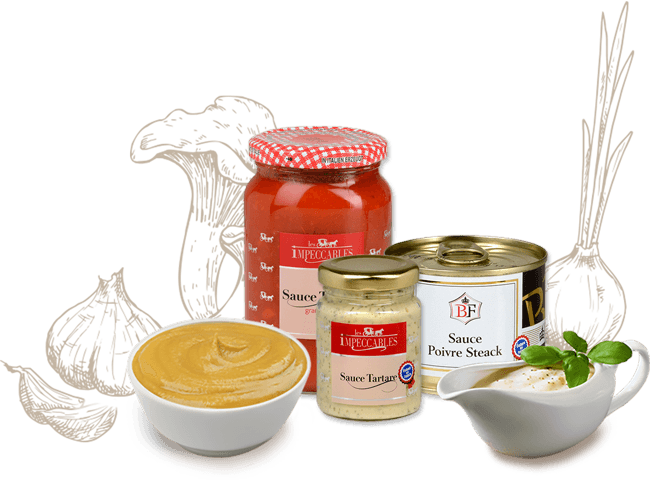 Contenu
Our selection
Our selection of sauces can be eaten hot or cold, and spreads, confits and other chutneys are available too.
Citation accroche
Meltingly delightful!
Titre gamme

THE ADVANTAGES OF THE RANGE

ORIGIN
Most of our sauce range is made in France.

CHOICE
Our totally complete range of hot and cold sauces offers the perfect finishing touch to any dish.

TASTE
To guarantee an even creamier texture, our spreads are made using natural ingredients.
Titre produits phares

Discover our products
TOMATO AND BASIL SAUCE

Saveurs d'Italie

180 g

ONIONS CONFIT

Jean d'Audignac

150 g

CURRY SAUCE

JEAN D'AUDIGNAC

240 g

MAYONNAISE WITH SUNFLOWER OIL

Jean D'Audignac

180 g

DRIED TOMATOES DELIGHT

Jean d'Audignac

100 g