Your wholesaler selection
Truffles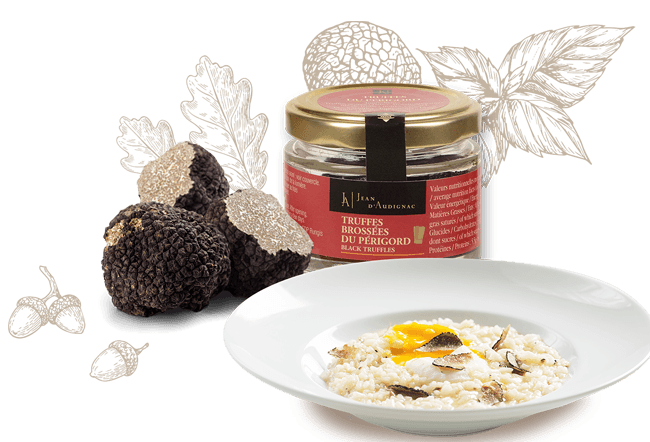 Our selection
Whether you want carpaccio, whole or ground truffles or truffle pieces, the Jean d'Audignac brand gives
this product pride of place, to the delight of all gourmets.
Truffle in All its Glory !
THE ADVANTAGES OF THE RANGE

TASTE
We select black truffles of the Tuber Melanosporum variety and white summer Tuber Aestivum truffles.

OUR SPECIALITY
Jean d'Audignac stocks truffles with the Truffes du Périgord quality mark as a priority.

CHOICE
To make them easier for you to retail or use in kitchens, our truffles are packaged in various formats, ranging from 12.5g to 400g.
Discover our products
PERIGORD BREAKING TRUFFLES

Jean D'Audignac

12.5 g