Titre en-tête

Your wholesaler selection
Vegetables
Visuel Mosaïque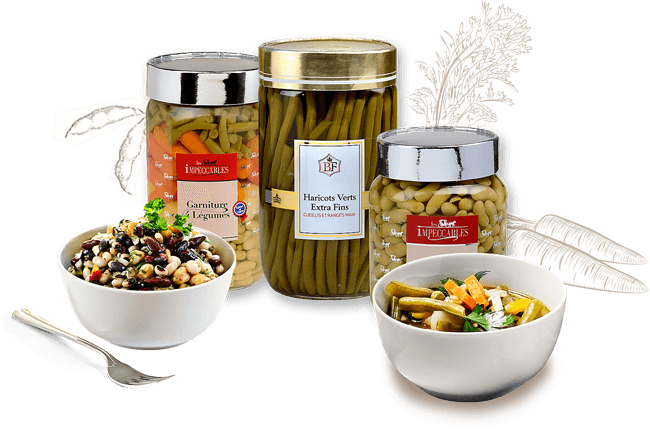 Contenu
Our selection
Whether you prefer your vegetables in brine, pre-cooked or dried, explore our ideal selection for accompanying meats.
Citation accroche
A perfect way to add delicious colour to your dishes!
Titre gamme

THE ADVANTAGES OF THE RANGE

ORIGIN
All our French vegetables are labelled as such ("Légumes français").

AESTHETIC
You can see the contents in each one of the clear jars, which come with a matching lid.

TASTE
More than 40 vegetable products are available in large and small jars, making them a great way to satisfy every craving.
Titre produits phares

Discover our products
CORAL LENTILS

JEAN D'AUDIGNAC

390 g

YELLOW PEPPERS

JEAN D'AUDIGNAC

190 g

Ratatouille

Les Impeccables

630 g

EXTRA FINE WAX BEANS

Boucherie Française

180 g

WHOLE DRIED CHESTNUTS

Les Impeccables

200 g