Pasta everyone agrees
12/03/2019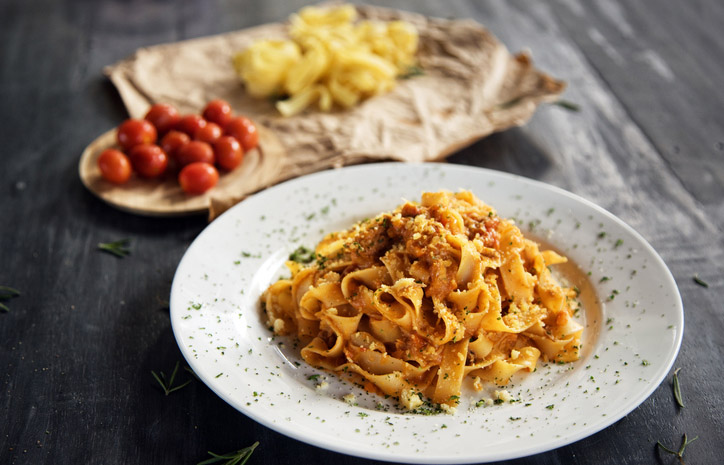 Fettuce, tagliolini, pappardelle, farfalle, spaghetti, raviolini... there are so many pasta and there all are so delicious ! Our italian recipe has a basis with wheat semolina and eggs. It is unique and eggs give a very good taste to the pasta.
Saveurs d'Italie presents une large range of italian pasta in two different weights : 250 and 500g. We have a lot of sauces too with the classical green pesto and tomato basil. All this products are made in Italy and imported in France. We chose traditional recipes, which will please to adults and children.
Try our original italian pasta too : 3 colors, gobboni with a shell form or small gnocchi ! More than 25 references of pasta and sauces. SDP Rungis is your italian retailer more than ever !