Rosé wine for aperitif or dinner
05/07/2018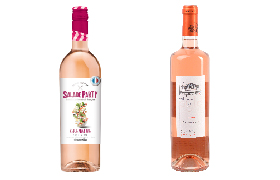 We suggest you two rosé wines to share nice moments with family and friends this summer :  
- The Salade Party, a IGP pays d'Oc Grenache rosé, is a very expressive, aromatic and silky wine with fresh fruits and blackcurrant notes.
- The Cabane du Pyla, a Bordeaux rosé, is for its part, a hearty wine with fruity notes.
You can discover other wines on your private account on www.sdprungis.fr.