Titre en-tête

Your wholesaler selection
Organic Product
Visuel Mosaïque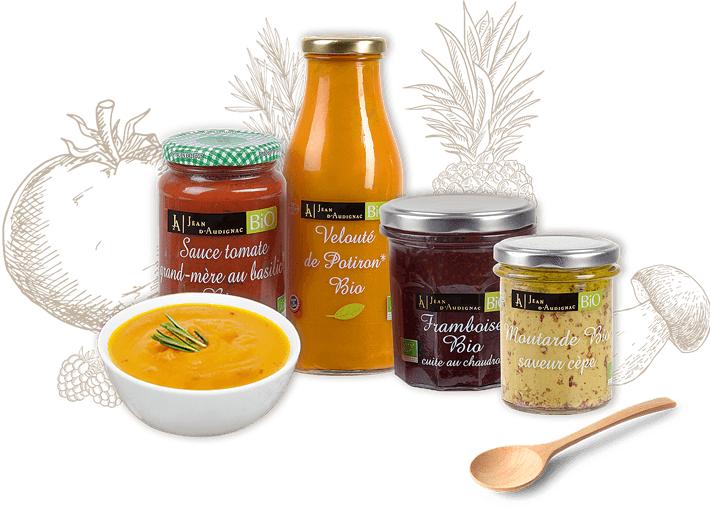 Contenu
OUR ORGANIC SELECTION
Rediscover all the pleasures of authentic, luxuriant flavours thanks to our organic range – most of them belong to the Jean d'Audignac BIO brand.
Citation accroche
When sophistication goes ORGANIC!
Titre gamme

THE ADVANTAGES OF THE RANGE

CERTIFIED ORGANIC PRODUCTS
Our selection of gourmet products is certified organic, so that we can give you ever-more natural flavours.

CHOICE
From canapes to dessert, our organic products range is very varied.
Titre produits phares

Discover our products