Organic fruit juices : origins
11/02/2019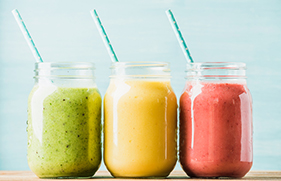 Our organic pure fruit juices are made in France in the region of Lot et Garonne.
We can guarantee to you the origin of the used fruits in our recipes : the apple from Lot et Garonne and the pineapple from Benin.
Our recipes are 100% natural products, preservatives free and added sugar free.
Transparency is tasty !
The desgination "pure juice" guarantees the fact that juice is'nt made from concentrated extracts but just pressed (without added water ni other product) due to the legislation.